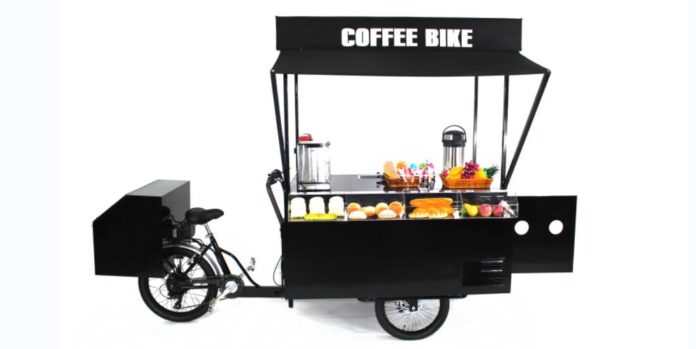 In the era where everything is advancing rapidly, everyone seems to make smart choices saving costs and components. By looking at the food businesses, we all are aware that one of the most successful advertising schemes includes food trucks, which now seems to be replaced by food bikes! Thinking with an open mind, a food bike seems to overweight the advantages as compared to food truck. If you're looking for a ground weather to invest in a food bike or not, you're in the right place. Also, if you're looking for where to find a food bike, you can visit https://www.jxcycles.com/food-bikes/.
To clear the air and to make the right decision, follow us till the end and get to know all goods and bad of food bikes.
Advantages of a Food Bike:
A food bike, that is a mobile kitchen depending on your choice on weather to go for a mechanical or an electronic bike, allowing to share food across regions to the public.
Mobility is one of the main pros of a food bike. None need a driver's license to ride and sell foods to different parties and at different occasions. Now this may also be a great scheme to advertise and promote your food and outlet.
You might not require working under a company and can be your own boss!
As compared to a food truck, food bikes are much low costed, and so it doesn't require that much maintenance and it also tends to save more fuel than a food truck.
As all the other businesses have some cons, food bikes also tend to have some disadvantages. It does require hard work, as it is no "easy peasy lemon squeezy" kind of thing. It really is a smart choice to conclude weather to take risks after examining all the advantages and disadvantages.
Disadvantages of a Food Bike:
Food bikes requires long shifts, and to be very honest days and nights doesn't really mean much to this business. It may also ask for travelling miles away, and we all are aware of riding miles in a bike is much of a hectic routine.
To stand out in the crowd full of all the hard competitions you must acquire something unique that catches the public's eyes.
The common ground for food truckers and food bikers is to track and deal with all the rules and regulations and follow them can be much of a task thou! Also, selecting a place to be allowed to trade is also a hard decision to take.
One more of an on-road food business is to rely on season. But that might not be as tough as others, because crowd do really gather in almost every season.
Final Thought
Low and affordable costs do inspire and attract people's eyes, which in most of the cases, results in complaints and lose of hope. Long shifts and keeping up with the trends can be much hectic for each. But with right passion and strategies and a good amount of research, you do can ace and acquire in the food bike entrepreneurship.