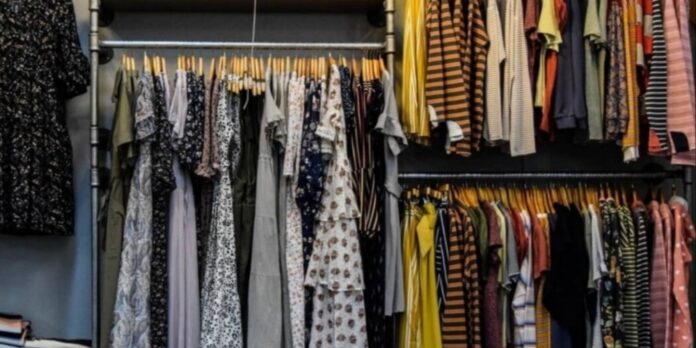 The fashion trend industry has always been dynamic from time immemorial, and with each change comes a new drive by designers to get the attention of buyers. Indeed, if you are a wholesaler or plan to start up a business in a fashion outlet, buying wholesale is one of the best ways to keep your business books profitable. However, it will be a poor business idea to stock your fashion store without trendy clothing or fashion styles that are not in demand at the time.
Some of the fashion styles you should consider buying wholesale are denim jean jacket, ripped jeans, or party wear dress. Buying trendy fashion styles is a strategic business idea. In this piece, we will discuss why buying trendy fashion styles in wholesale quantities is the best business decision you could ever make. Enjoy as you read along.
1. Quality products 
One of the reasons why you should buy in wholesales is that you will buy directly from the manufacturer. So, this implies that you are buying top quality, and the chances of buying damaged products are low.
2. Competitive price
From a pricing angle, buying in wholesale is the best business decision for a retail fashion outlet hoping to profit from selling to end-users. The reason is that purchasing wholesale means, you are buying directly from the manufacturer, which allows you to buy at a lesser price than buying from stores.
3. Freedom of choice
Many people will prefer to buy clothing from a fashion outlet where they can get quality products at a fair price. So, to have the edge over your competitors, you need to offer your customers what your competitors can't. Buying wholesales gives you the freedom of choice to inform the manufacturer of the style, size, and color you want.
4. Easy terms and conditions
Unlike buying from a store, buying at wholesale allows you to access the easy and simple terms and conditions privilege bulk buyers benefit.
5. Timely delivery 
When you buy wholesale, you can be assured of getting your products within the shortest possible. Also, as a wholesale buyer, you don't have to bother about the logistics; the manufacturer will handle the task seamlessly while also ensuring your products are delivered before the deadline.
6. Favorable returning policy 
When you buy wholesale, the manufacturer is duty-bound to ensure you get what is ordered. However, if you find out after the delivery that the product delivered was not the agreed product, you have the liberty to exercise your option of returning the product or canceling the order while still getting your money based on the agreement you signed with the wholesaler.
Conclusion
Buying wholesale is a smart decision if you plan on reselling to end-users. The reason is that when you buy from the manufacturer or wholesaler, you will be buying at a lower price. This will allow you to sell at a competitive price while also expanding your market share.